International Fees
International Fees - International - Te Aroha College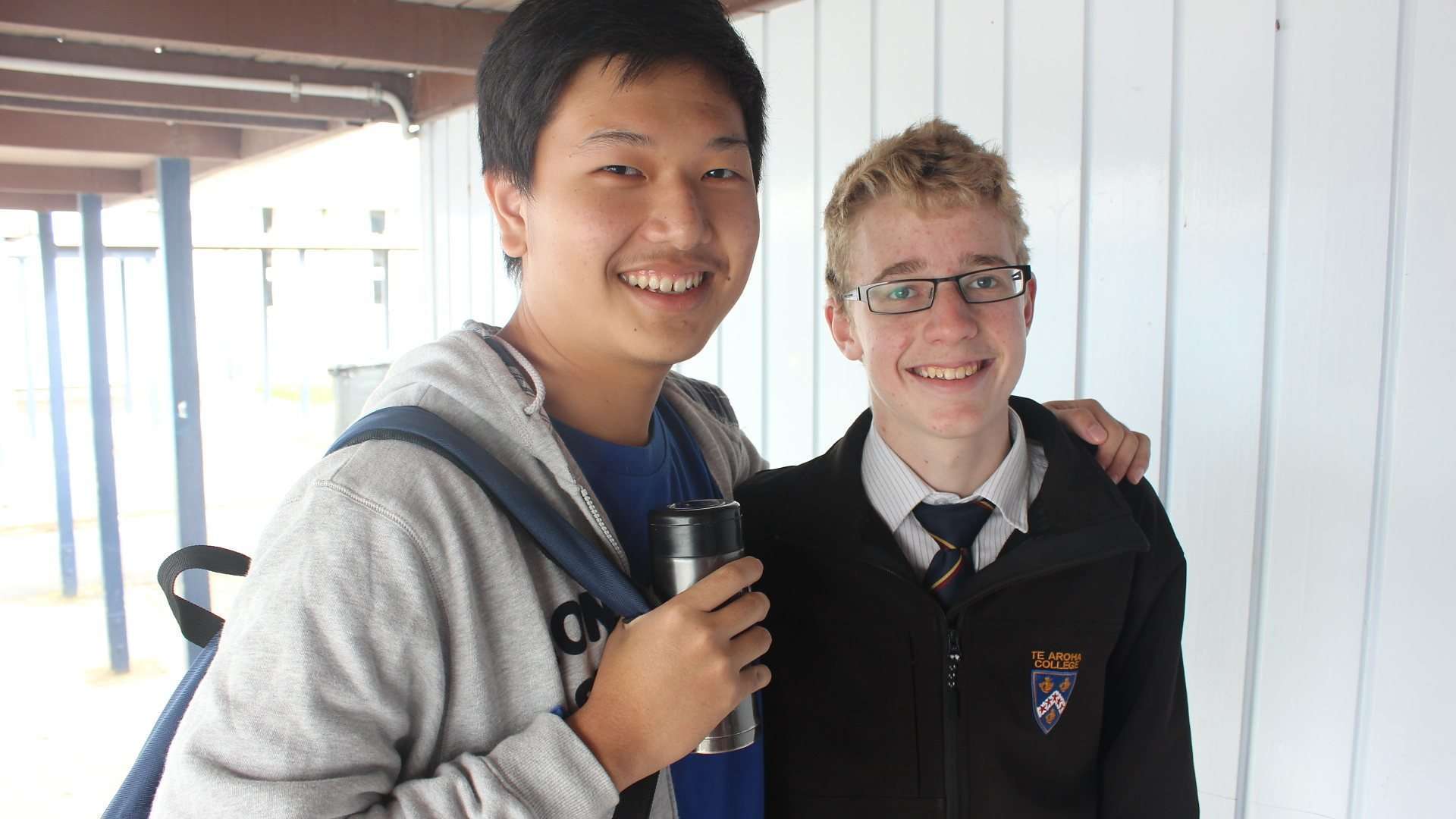 Administration
$500
Tuition Fee
(inlcudes any in-school ESOL tuition)
1 Year (4 terms)
$12,500
1 term
$3,250
2 terms
$6,500
3 terms
$9,750
1 week
$325
Homestay Accommodation per week
$230
Additional Costs
Airport Pick up each way: $ 150
Activity Fee Year 9 and 10: $ 1,500
Year 11 to 13: $ 2,000
This includes: registration costs for participation in sports teams, cultural or musical events equipment hire (eg; musical instruments), other costs associated with these activities trips and other events organised by the International Department. Subject related costs that may arise from time to time eg ski camp, outdoor camps, Year 12 camp etc. Interest Day / Cross curricular activities Additional out of school ESOL tuition.
The Activity Fee is managed by the school office and any surplus is either refunded to the family at the end of the school year, or if a student uses all their activity fee then the family is asked to provide a "top up" for that year.
School Uniform - indication of prices
Boys – Junior Uniform $ 500
Girls – Junior Uniform $ 530
Boys - Senior Uniform $ 630
Girls – Senior Uniform $ 670
Uniform costs include good quality shoes, socks, two shirts, jersey, shorts or skirt, tie, Jacket and PE gear.
Insurances – Agents responsibility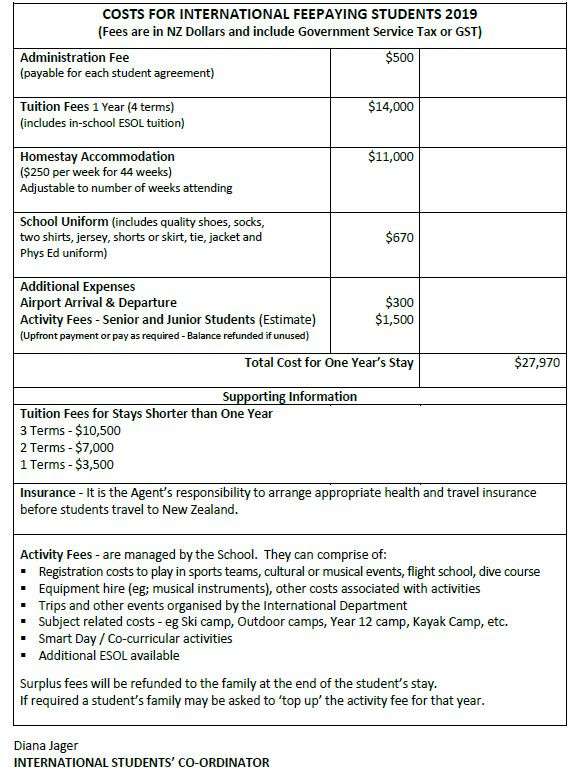 Email:[email protected]