Welcome Back - Week One Term One 2022
Welcome Back - Week One Term One 2022
Welcome Back - Week One Term One 2022 • News • Te Aroha College
---
Welcome Back - Week One Term One 2022
Reminder about Red Setting requirements as set by the Ministry of Education: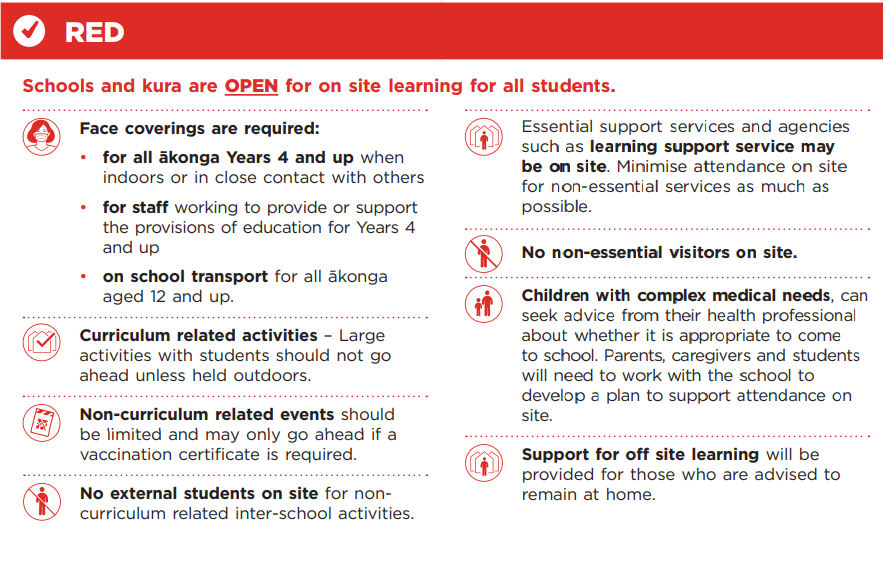 Caregivers must scan in and must report to the office.
Week One, Term One
Monday 31 January
Auckland Anniversary Holiday
Tuesday 1 February
9:00am - 3:00pm Year 12/13 Leaders Training Day


Wednesday 2 February
8:45am Student welcome for Year 9 students, Year 9 students to assembly outside school gates
Year 9 Students and Year 12 and 13 Leaders at college for Orientation Day.
Thursday 3 February
All students at college MONDAY TIMETABLE
8:45am Outside Year Levels Meetings run by Level Deans
Year 9, E/F Lawn
Year 10 C/D Lawn
Year 11 Front Lawn
Year 12 Pavilion Lawn
Year 13 Quad Area.
Friday 4 February
All students at college FRIDAY TIMETABLE
Share this article: