Adams Family Production
Adams Family Production • Culture • Te Aroha College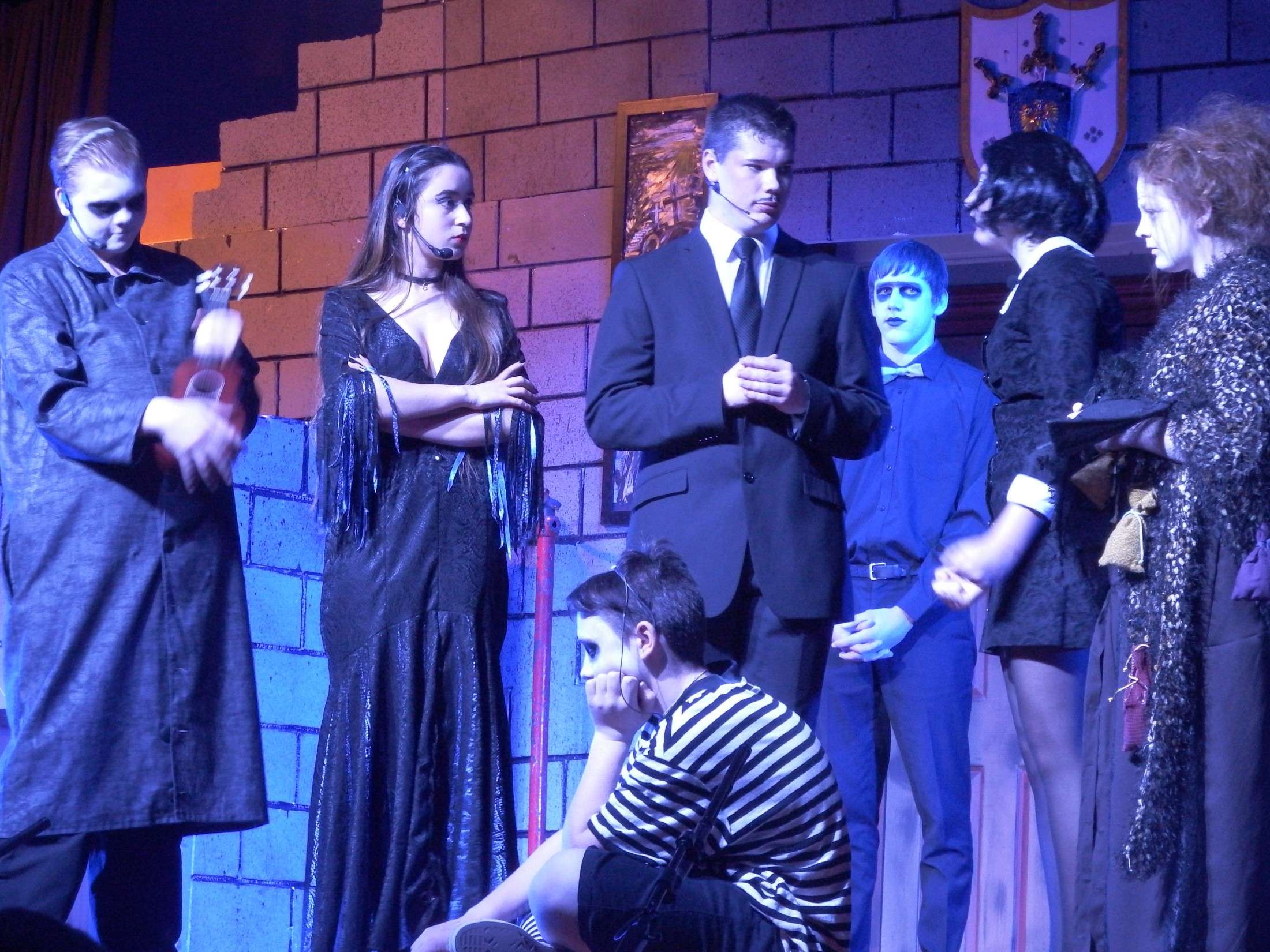 Te Aroha College Musical Production (20th, 21st and 22nd October)
This year's musical school production is well on its way to becoming a splendid show..
We would like to thank Te Aroha piano teacher ,Vivienne Genet-Ward, for her whole hearted and unwavering support of this production. She is giving up many hours of her own time to teach singing and all the various instruments involved. The musical score is a complicated one but we seem to be slicing through it quite nicely.
Thank you also to Mrs Sandra Suarez-Perdomo, has also stepped forward to help with the choreography. Te Aroha Community Choir members and adult musicians will also join us next term,
There are about 40 students. In support of the main student cast and orchestra there are 10 staff involved in this production. Miss Mel Basher, Mr Alex Daroux. Mr Owen Roper and perhaps Mr Dan Kerr, will grace the stage as some of the Addams Family Ancestors.
The Performing Arts team at Te Aroha College are very grateful for the support of our Board of Trustees and Principal for the new hall sound system. It was installed by Shane Taylor of Electrico. Shane will be helping us with sound levels for the performance helped out by.student, Curtis Glen.
Ms Jackie Driver and her lighting team, students Anthony Zhong and Quentine Wooten, are already planning the light show.
The Addams Family set will be built in on the school stage at the end of Week 8 by Mr Graeme Lingard.
So - look out for the promotion of our show later next term and book yourselves seats. There will be three evening performances and a Saturday matinee. The show is suitable for children though it may be a bit beyond them.