Student Voice
Student Voice - About - Te Aroha College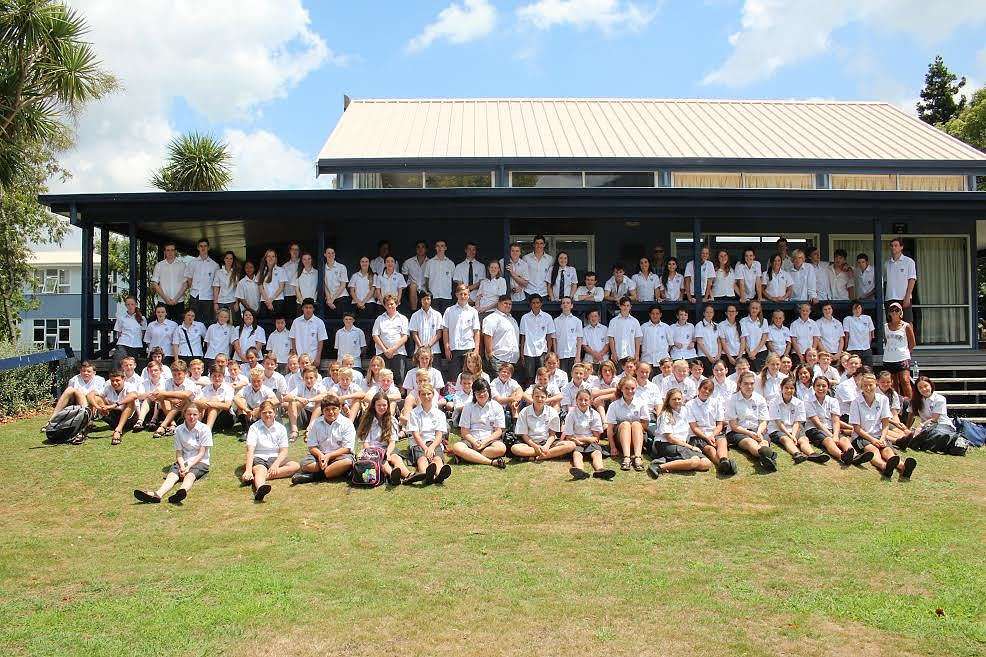 "Over the past five years at Te Aroha College nothing has resonated more than the support I have received from teachers and staff. Teachers go out of their way to offer support and help to all students and this has been invaluable. They genuinely care about our education and well being and this is priceless."
Estelle - Head Girl
"The thing I have loved about Te Aroha College is the amazing camp opportunities that we are offered all through our college years. The experiences are memorable as a lot of them are once in a lifetime opportunities and the skills that are learned can be utilise later in life. The camps have supported closer relationships with peers and teachers making a fantastic school environment to be of." Courtney - Deputy Head Girl
"The past five years for me at Te Aroha College have been some of the most exciting, challenging, enjoyable and memorable years of my life so far. Some may think that completing your secondary school education at a rural college puts you at a disadvantage compared to those at larger schools, however my experience at Te Aroha College has proved otherwise. The students and staff at Te Aroha College are incredibly friendly and genuinely care about you and your future, which is something I love most about the school. I have been provided with ample opportunities to follow my passions, exceed academically and get involved with my peers by participating in activities such as various camps, sports teams, school productions, work experience, cultural education, and the list goes on. I am more than grateful for the time I have spent at Te Aroha College and I feel well prepared for the next milestones in my life."
Larissa - Yr 13
I have had the best experience at Te Aroha College. I have been on so many trips and camps and have always been challenged to try my hardest and reach my full potential. At Te Aroha College I feel appreciated and like that I always have someone looking out for me. I've loved my time at Te Aroha College and would not change it for anything." Mikayla - BOT Student Representative
"Te Aroha College has certain qualities that seem lacking in other schools. It strives to make students physically active, well-educated and be social with one another. One of these three factors usually outweigh the other two but Te Aroha College seems to have found a way to balance them all out. You'll end up connecting with the school staff and see them as respected peers. My teachers have displayed incredible commitment and effort in their duties, a display of quality that very few people possess. It has been a challenging five- year journey - a joyful and memorable five year challenge I was fortunate enough to experience."
Mi-Nu - Year 13
"In my past five years at Te Aroha College I have had many memorable experiences. The sporting and academic opportunities that have been available to participate in are areas that I have thoroughly enjoyed. Due to my interest in various physical activities this helped me to continue to pursue my sporting interests and goals whilst still achieving my academic goals. I have been pushed to succeed to my highest potential in both areas whilst gaining many memories and friendships along the way." Hamish - Head Boy

"In my five years at Te Aroha College I have had multiple opportunities. I am more sporting driven than academic but I still understood how important academic work is, so I have kept my academic work to a high standard. Te Aroha College has allowed me to partake in various sports, in class activities and trips. My most memorable trip included ski camp in year 12 when we went to Whakapapa and skied for a few days. It was an amazing experience. Another amazing trip was to Australia with the 1st XV rugby team for 10 days. It was interesting playing against different opponents and I thoroughly enjoyed the team culture and environment. Te Aroha College was absolutely the right choice for me as being such a small school the opportunities are endless. As I look to further my career outside of school I will always be grateful for what Te Aroha College has given me, thankful to all my coaches and teachers who supported me and taught me." Dylan -Deputy Head Boy