NCEA Derived Grade Exams
NCEA Derived Grade Exams • News • Te Aroha College
---
Practice Exams 2023
Greetings Students and Whānau,
Te Aroha College will hold NCEA Derived Grade exams (sometimes called Practice Exams) during the week beginning Monday 11 September to Friday 15 September.
Derived grade exams are important as they give a back up grade in case students are unable to sit external exams at the end of the year. They are also an important opportunity for students to gain insight into the exam process, and what further preparation is needed.
Please see the attached exam timetable.
Years 11, 12 and 13 are only required to attend school to sit exams. They should attend in school uniform. School lunches are available.
Students are encouraged to contact their class teachers to make individual arrangements to attend study sessions, but should be mindful that teachers have junior classes and exam supervision and may not be available.
Please contact Ms Scott [email protected] with any questions.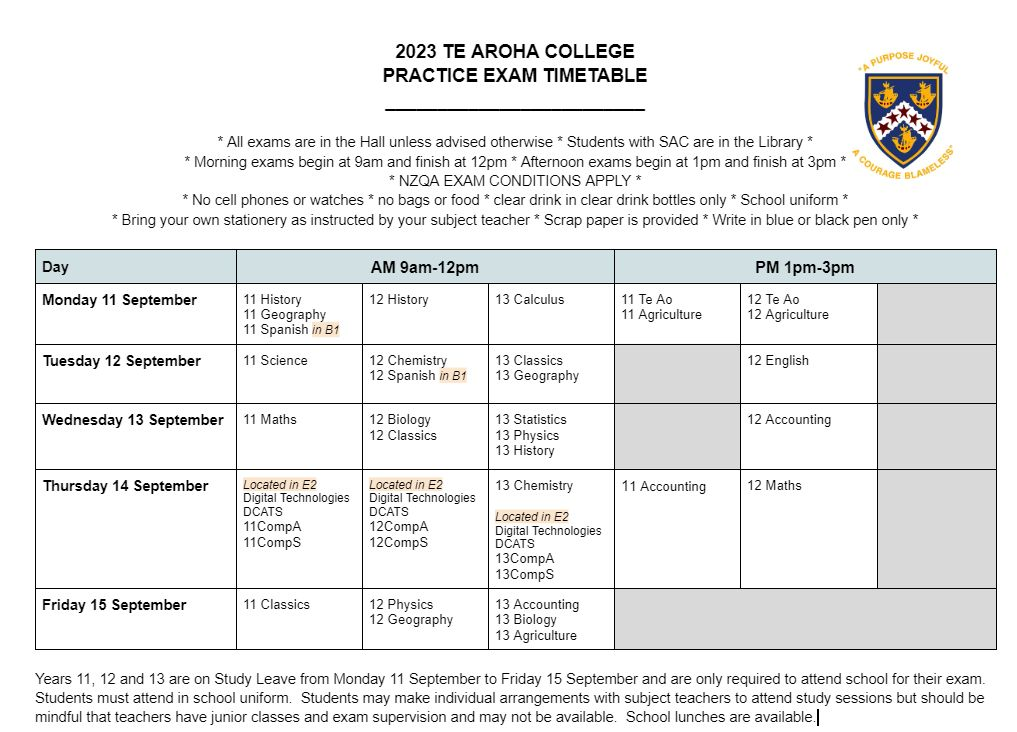 Share this article: