Te Aroha College School Band
Te Aroha College School Band • News • Te Aroha College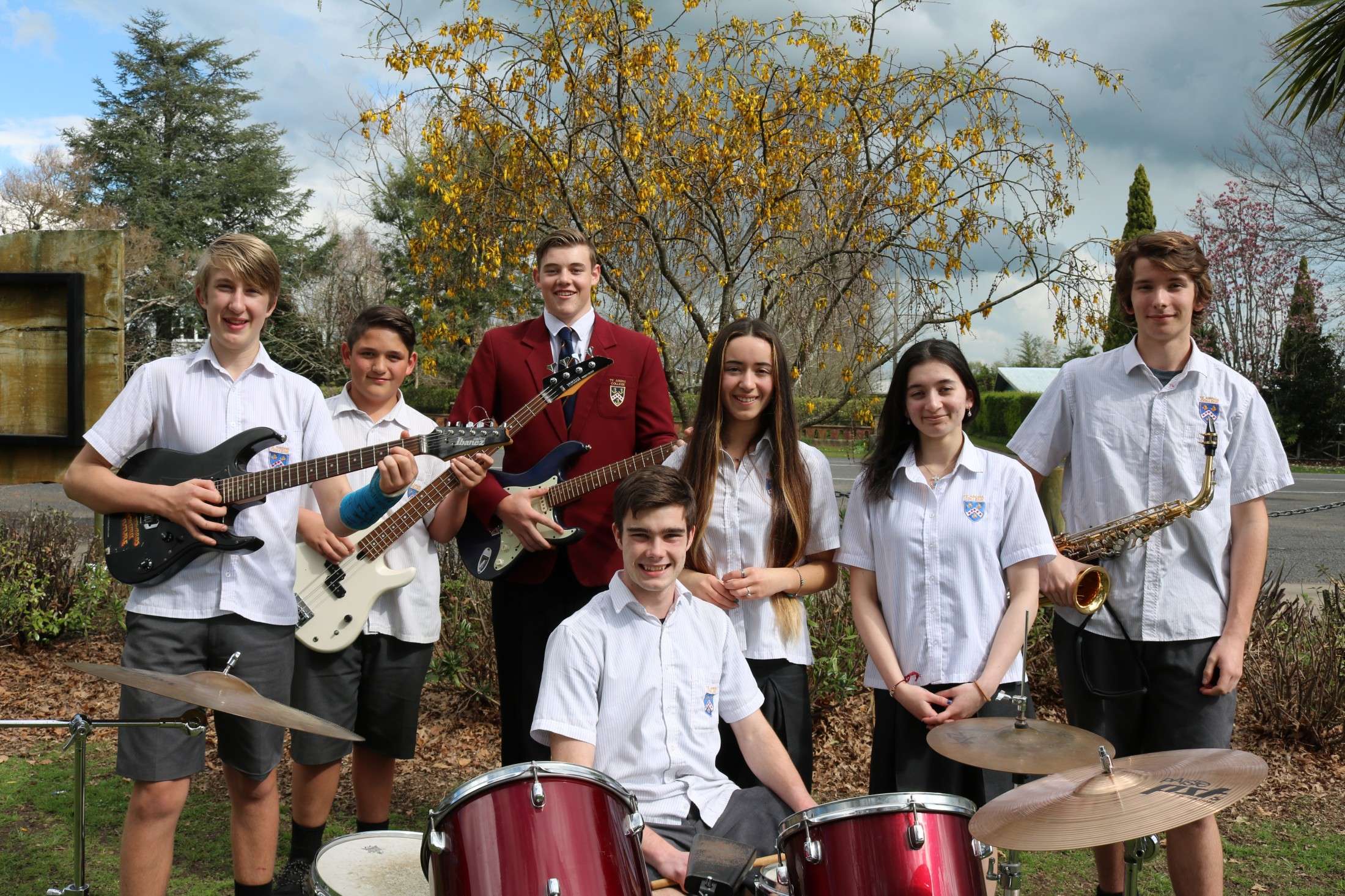 Te Aroha College's new student band won the school's annual "Extravaganza" Talent Contest on the 17th August with the song Never Tear us Apart by INXS. Lead Singer, Nichole Suarez-Perdomo said she and three of the band members - Mitchell Traynor on guitar and Manisha Williams on keyboard were part of two different bands over a period of 2 years called Rocky Road and Neon at Stanley Avenue School. They are all really delighted that they managed to reform with more members.
Regan Traynor on bass, Michael Glasgow on drums, and Nicholas Hagan on saxophone make up the new members of the band, which is presently still nameless. Nameless! That's a good name for a band! Itinerant Music Teacher, Ashley Knox and Music Teacher, Michelle Pipe, have supported the band who practise once a week. If you would like to see the Te Aroha College Band play you could attend the Te Aroha College Arts Festival, early in Term 4. All members of the community are welcome to come and see student's visual art and performance talent.
On the 27th and 28th September, Nichole will be singing as Titania. Queen of the Fairies in Te Aroha College's play "A Midsummer Night's Dream". This is a modern English version of this Manisha Williams and Regan Traynor are in the orchestra supporting A Midsummer Night's Dream. Tickets for the play will be on sale at Student Services from Monday, Week 8 - $10 for adults and $5 for students.
Share this article: