Waikato Secondary Schools Gymsports Festival
Waikato Secondary Schools Gymsports Festival • News • Te Aroha College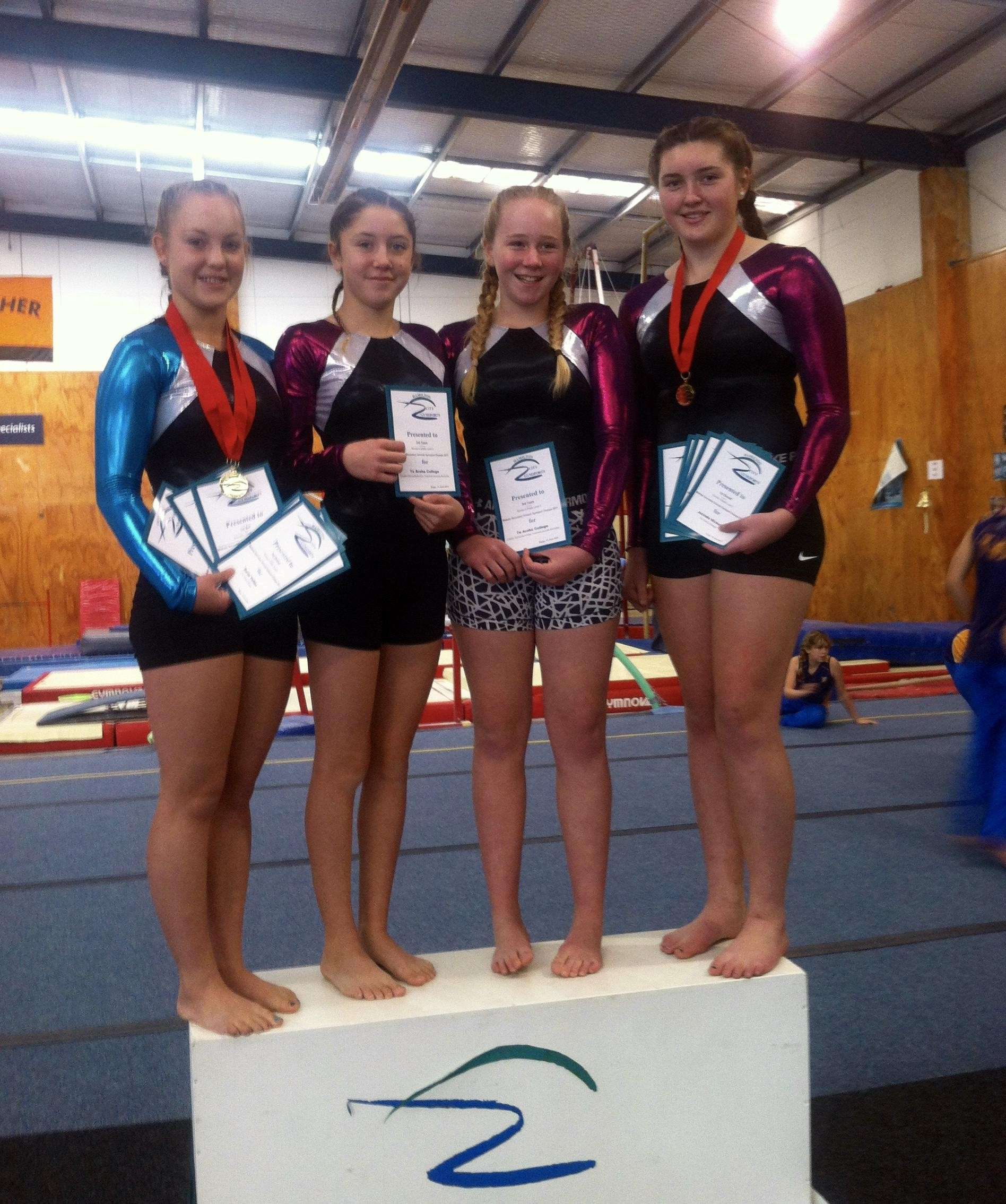 Congratulations to Jacinda Nicholls, Sarah Yetton, Caitlin Richards and Amber Townhill on their 3rd team placing in the Gymnastics Level 3 section at the recent Waikato SS Gymsport Festival.
Jacinda was placed 1st individual overall in this section with a 2nd on the Bar and 3rds on the Beam and Vault. She also placed 5th overall in the Double Mini Trampoline Grade A women event.
Sarah Yetton was 1st overall in the Gymnastics Level 5 section and also 1st in the A grade Tumbling event.
A fine achievement by all these girls, which now makes them eligible to compete in the NZ Secondary Schools Gymsport Festival to be held in Auckland in September.
Share this article: