Results from Waikato Secondary Schools Gymnastics Festival
Results from Waikato Secondary Schools Gymnastics Festival • News • Te Aroha College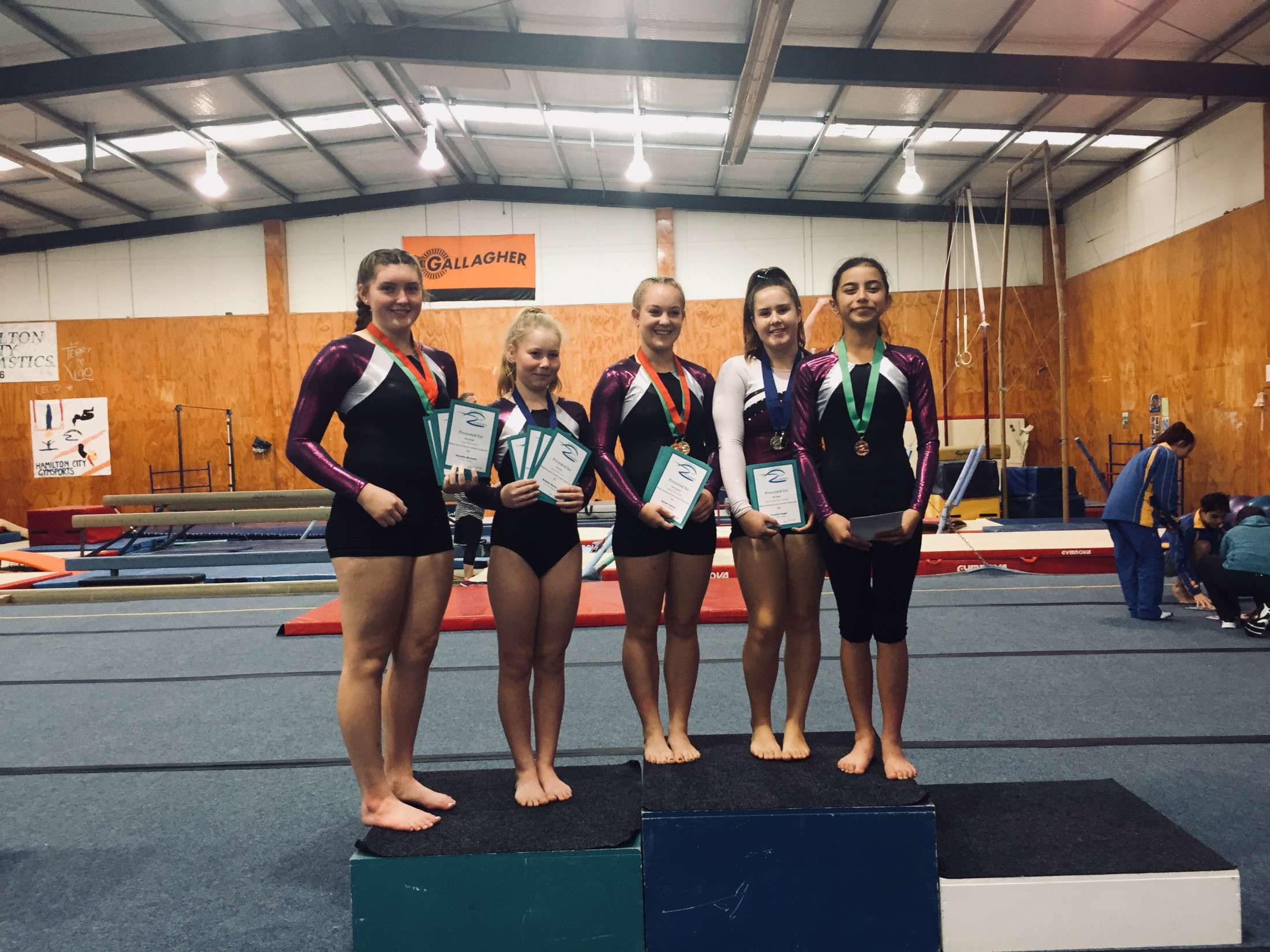 Results from Waikato Secondary Schools Festival, held in Hamilton on 13th June 2018
Last week, a team of 5 gymnasts competed in the Artistic Gymnastics in both competitive and novice divisions. The team included Claudia Eagle, Sarah Yetton, Jacinda Nicholls, Clio McLaren and Summa Roskam. The girls also competed in Tumbling, Trampoline and Double Mini Trampoline. A great day was had by all, with everyone coming home with a medal!! It is hoped to now enter the secondary schools national event in Auckland in September.
Claudia competed in Women's Artistic Senior Competitive against 3 other girls with the following
placings: 3rd Floor, 3rd Vault
She also competed in Trampoline (B Grade) and Double Mini Trampoline (A Grade),
placing 2nd Trampoline and 2nd= Double Mini Trampoline
Jacinda, Sarah, Clio and Summa competed in the highest novice level in Artistic Gymnastics. They were the only gymnasts entered in this level.
Sarah: 2nd Floor, 2nd Vault, 1st beam, 1st Bar and 1st Overall
Summa: 1st Floor, 2nd Beam, 2nd Bar and 2nd Overall
Jacinda: 3rd Floor, 1st Vault and 3rd = Overall
Clio: 3rd Vault, 3rd Beam, 3rd Bar and 3rd= Overall
All gymnasts competed in tumbling.
Claudia and Sarah competed in A Grade (total of 7 competitors): Sarah placed 3rd=
Jacinda, Clio and Summa competed in B Grade (7 competitors): Jacinda placed 1st overall
Congratulations girls. Well done!
Share this article: